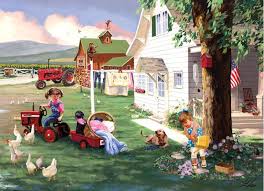 Today will be the unseasonably warmest day we have had this year when it hits around 87 degrees Fahrenheit by 4pm. In talking with some of my fellow farm aficionados it takes all our strength not to get to planting because it is just gorgeous outside. But while it's still too early to plant unless you are starting seeds inside, there are other things that you can be doing to get ready. Here is a random list of things that you can do around your beginning homestead if there isn't too much snow on the ground. We don't have any snow- so we have no excuses in getting busy outdoors, besides the sun is shining!
Mark out your garden perimeter- use twine and wood markers to outline where you want to plant.
Clear out debris- get rid of trash that has blown in, rake up the leaves and compost them.
Check out which trees will need to be pruned if you missed it in the fall- you can also mark those with colored tape.
Always check out animal pens- see if there are spots where predators are trying to get in or your animals are working their way out.
Sweep your porch- clear out leaves and paper that's been blown in.
Remove and clean hanging planters- check that hooks are secure, repaint planters if you want to change it up.
Paint or seal your porch railings.
Rake driveway- assess if you need to add more gravel if your driveway needs it.
Make sure your mailbox is secure- paint the post a welcoming color, patriotic or your favorite team colors.
Check your flagpole- are the ropes weathered and fraying? Do you have a spotlight? Are the weeds overgrowing?
If you have A/C units, make sure that there isn't any overgrowth around the units, clear them out and keep them neat
Power wash animal feeders and watering barrels.
Sweep out eaves and clear rain gutters- take down those Christmas lights!!
Make sure that your window screens are clean and on securely- open your windows to let some fresh air in!
Check your bird feeders or get new ones to encourage winter birds to visit.
Line dry sheets! Hurry up before the midday sun is at its highest!
Give your dog a bath!
Check your water hoses and spigots. Make sure that the pipes are weatherproofed- freezes can still come up!
Hose off your welcome mat or get a new one.
Clean your window tracks, wipe down blinds and wash curtains. Let the sun shine in!
Hopefully tomorrow is still going to be a sunny and warm day if you're just now seeing this post! Have a great day!